About
In the critical area of cancer care, healthcare providers are experiencing a growing pressure to improve patient safety and decrease operators' risk, while increasing efficiently and containing costs.
The compounding of patient-specific chemotherapies in the hospital environment is a particularly challenging area, due to the following main factors:
high potential for adverse drug events, because of dosing inaccuracies related to the manual compounding process

possible medication errors, related to the incidental exchange of drugs or final containers

significant occupational risk for the clinical staff, due to the high toxicity of drugs to be manipulated

increasing cost of high specificity oncologic drugs
What is ChemoMaker+?
ChemoMaker+ is an innovative technology for the compounding of patient-specific chemotherapy drugs, solving the most of critical issues related to the manual preparation process usually adopted in hospitals.
ChemoMaker+ directly addresses these challenges in order to:
increase patient safety

lower operators' risk of contamination

reduce operating costs optimizing the use of drugs

increasing accuracy.
ChemoMaker+ is a compact system, that can be easily placed in an existing Class II laminar flow hood. It does not require dedicated spaces or installation works.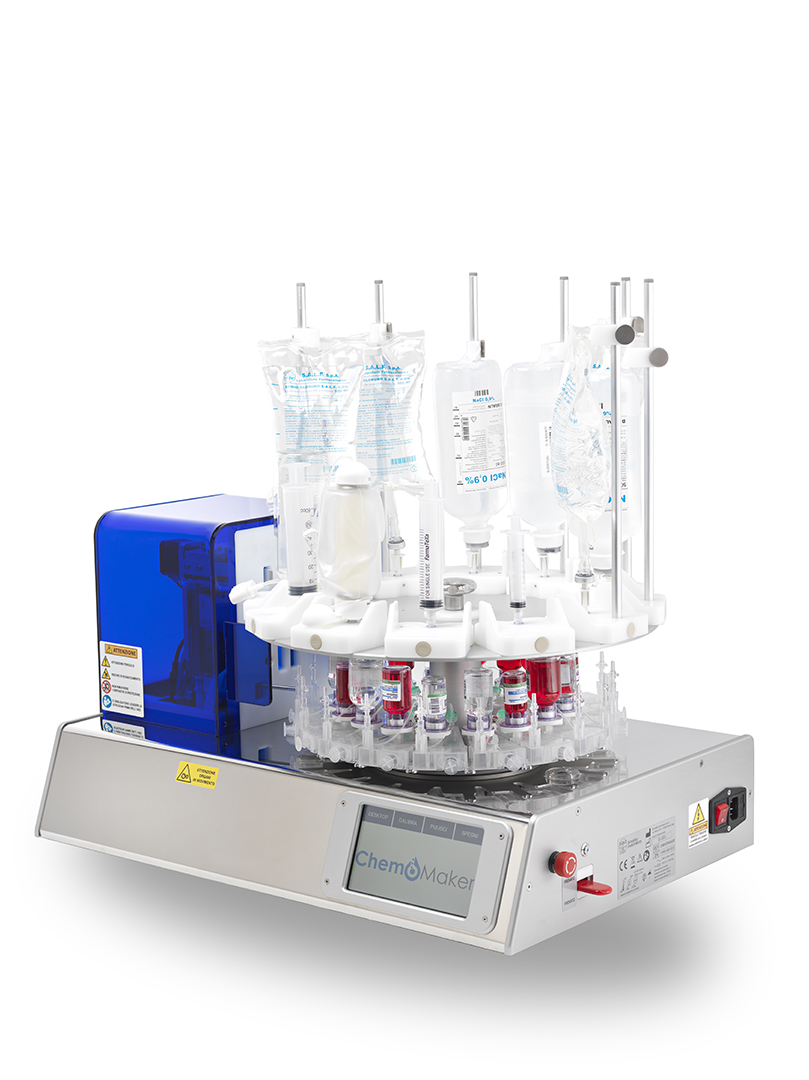 The Process
Drugs and final containers are selected according to prescriptions

Drugs are identified by a double-check system: barcode and RFID

Infusion bags are associated to each patient-specific therapy

Drug vials and infusion bags are loaded on the compounder

ChemoMaker+ automatically compounds all medications

Identification labels containing all preparation data and barcode are automatically printed for each dose.
Advantages vs. manual compounding
Automated check and verification of the whole compounding cycle
No contamination risks for the pharmacy operators
High dosing accuracy, individually verified for each compounded dose
Human errors prevention, less risks for patients
Optimization of unused drugs waste, significant cost saving
Gallery
Check out renderings of the final device along with the software user interface
All
ChemoMaker+
ChemoPlan About Us
Biovalley Investments SpA (today Biovalley Group SpA) is set as a "Family and Friends Office" and manages the investments made in companies of the BioHighTech sector as biomedical, biotechnologies and bioinformatics. The main activity is in order to accelerate the development and asset value of this high specialized sector.
Visit Website
Contact
You can contact us by phone at +39 040 899 2219 or through our email. We'll get back to you as soon as we can.
Location:
Via Flavia 23/1 34148 c/o BIC Incubatori FVG, Trieste, Italy
Email:
info@chemomaker.it